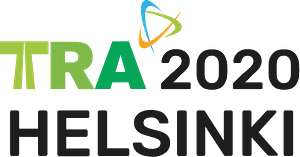 Special focus session 5:
International MaaS roaming through Nordic Open Mobility and Digitalization (NOMAD)
Smartphone apps already allow you to plan travel chains, book trips and purchase tickets. Until now, however, smart mobility services have been fragmented and technology companies have not significantly collaborated on a national scale, much less across borders.
The Nordic Open Mobility and Digitalization (NOMAD) project aims to enable seamless mobility using several modes of transportation across the Nordics. The project will introduce a market enabler framework of technology and business practices for MaaS and other smart mobility services. Viability of the open framework will be demonstrated through practical MaaS roaming pilots involving several MaaS operators in the Nordics.
In the session status on the market enabler framework is reviewed and concept for the MaaS roaming pilots will be presented. Impacts of the NOMAD project will be discussed from various aspects in the panel by distinguished experts in mobility.
Organiser:
Kyyti Group, ITS Nordics (Norway, Finland, Sweden, Denmark, Iceland), UbiGo, RISE, TOI and Capital Region of Denmark
Link:
https://traconference.eu/programme/inivited-sessions/invited-and-special-focus-sessions-monday-27-april/ 
Date/Time
mandag, april 27, 2020
17:00 - 18:30
Location
Messukeskus Helsinki, Expo and Convention Centre
Messuaukio 1
00520 Helsinki
Finland